Rutgers Football names four new captains, they react to the news
Earlier today, the Rutgers Football program took to social media to announce their captains for the 2020 football season.
While this might seem a little strange, head coach Greg Schiano hinted that they might be announcing the captains
"Some years we did it in the spring and other years we have waited until halfway into the season," Schiano said back before the season started. "Some years we waited until the end of the season. As a coach you just kind of feel when the time is right. I'm not sure when if it will be, but if we do vote for permanent captains we'll certainly announce that.''
FREE PREMIUM ACCESS UNTIL LATE JANUARY — CLICK HERE FOR MORE!!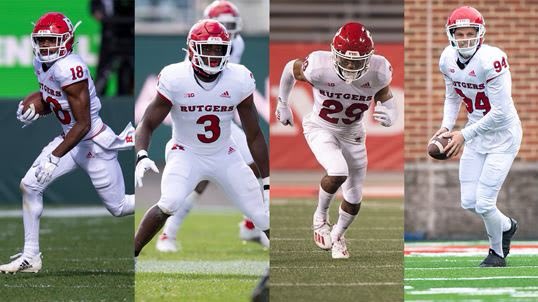 With that being said, let's meet the newly named captains and get their reaction to being named as the leaders of the team.
On being named captain: "It means everything to me, being a captain was one of my goals coming in from high school. Being a captain of the team, I love my teammates and I do it for them and go hard every day for them. Especially O3 (Olakunle Fatukasi), Larry Stevens and Adam (Korsak), those are guys that work hard everyday, come out here and work and we all just try to be leaders of the team. Now to be named captain, it just shows how much the team really cares and I'm thankful to be named a captain of this team."
On being named captain: ""I just want to thank my teammates and coaches for giving me the respect and electing me as a captain. I just want to say I feel honored and blessed to be named a captain for 2020 Rutgers Football and the first year of Coach Schiano being here. So for me, now that I'm named captain I need to be there even more for my team, sacrifice more for my team and be even more of a leader out there both on and off the field."