{{ timeAgo('2023-01-24 16:42:22 -0600') }}
basketball
Edit
McDonald's All-American Game: Top 5 players who didn't make the cut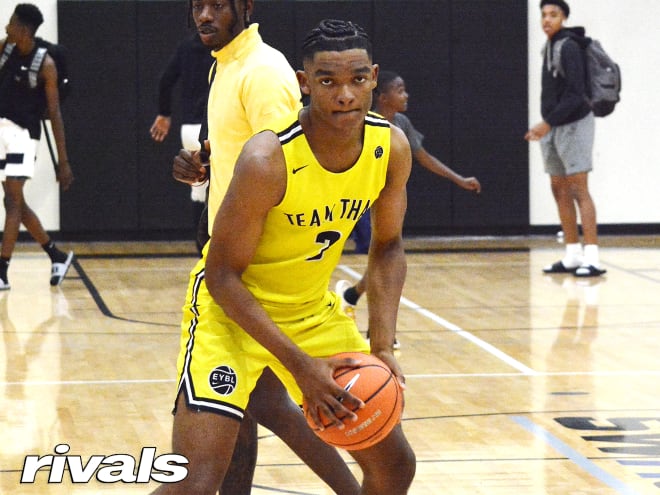 Dennis Evans is one of the more interesting players in the 2023 class. He's a promising prospect that not only stands at 7-foot-1 but he's also developed at a very fast rate over the last couple of years. Evans isn't a household name among 2023 prospects, and a lot of that is due to him playing for an independent AAU team and playing for a small high school in California. However, he's produced on big stages and is the best shot blocker in the senior class and he's also developing his offensive game. The Minnesota signee should have Gopher fans very excited for next season as he's their highest-ranked commitment in over a decade.
*****
Five-star Duke signee Caleb Foster fills up the scoring column every time he takes the floor. He's able to score from multiple levels and playing with extreme confidence. He also attacks the glass at a high rate for his position and dishes out assists to his teammates at a good clip. The future Blue Devil was one of two Duke signees who didn't make the All-American game out of their five-man recruiting class, the other being five-star forward TJ Power. The guards on the Blue Devils' current roster have struggled to shoot from the outside, and Foster should be an upgrade in that department as a freshman.
*****
TJ Power comes in as the second Duke signed on this list, and for good reason. Power is one of the better shot-makers in the class, and he is comfortable scoring from all over the court. He's produced and put up good numbers in every setting over the past year and has been especially deadly from the outside. Power rebounds the ball at a good rate and also shows off playmaking chops with the ball in his hands. Duke fans should be excited about adding Power and his overall skill set to the roster next season.
*****
Gavin Griffiths was battling back from a horrific eye injury this summer, but he still came in and produced at a decent clip from the moment he took the court. His outside shooting ability, in addition to his ability to finish at the rim and defensive upside, should have Rutgers fans excited for what's to come during his career there. His overall skill set, feel for the game and competitiveness are part of the reason he's the Scarlet Knights' highest-ranked recruit in quite some time.
*****
Layden Blocker is one of the key pieces for one of the top teams in high school basketball. He makes plays at both ends of the court and is especially gifted in the open court, using speed, ball-handling and court awareness to get to spots to set up himself or teammates for baskets. The four-star guard should excel in Arkansas' scheme from the moment he steps on campus, and he will develop a bigger role over time. His grit and hustle will be very welcomed next season in Fayetteville.