How Billy Taylor became one of two freshmen to win starting job at Rutgers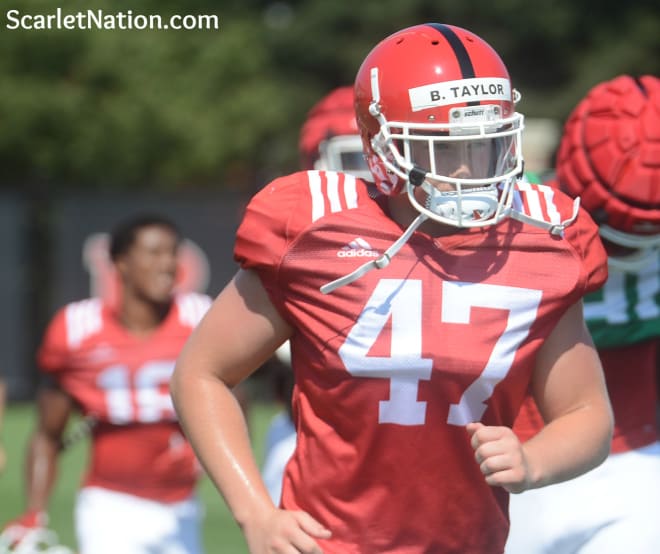 Rutgers will begin the season with two true freshman starting against No.8-ranked Washington on Friday night. Four-star Bo Melton is slated to start at one of the wide receiver positions. Walk-on long snapper Billy Taylor will also start as he has unseated senior and three-year starter Alan Lucy, who came to Rutgers as a scholarship player.
What makes Taylor's achievement even more remarkable was that he was not with the team when camp opened in the beginning of August.
"We'll have a true freshman, Billy Taylor, be our long snapper and short snapper,'' head coach Chris Ash said on today's Big Ten coaches conference call. "Billy came in late in training camp, he was a late addition. He won the job."
The 6-foot-1, 221-pound Taylor played his high school football at Parsippany Hills High School (Parsippany, N.J.) and also worked with national long-snapping coach Chris Rubio of Rubio Long Snapping.
Rubio spoke with Scarlet Nation today and shared his reaction upon hearing the news that Taylor would be Rutgers' opening day starter
"I was not too surprised. I had Billy ranked a five-star long snapper which means he could start at college right now, which he is doing. He is a smooth long snapper that is very accurate and consistent. He works hard and he is smart. You tell him to do something and consider it done."
Rubio is also familiar with Lucy and commented on what he believed gave Taylor the edge in that competition.
"Consistency. Lucy went through Rubio long snapping as well. I believe Billy is just a bit more consistent with his overall snapping motion, which will obviously impact the snaps to the punter and/or holder."
However, it is no easy feat coming in as a true freshman and winning a starting job for a Big Ten program.
"The toughest thing in the transition to college is the overall speed of the game," Rubio said. "People are bigger and faster but, essentially, you are still snapping a ball through air so it shouldn't be too much different. The toughest part at college level is overall pressure and athleticism of people rushing you or that you are trying to tackle."
This Friday against Washington will be a big moment for Taylor as he will become just the second player to long snap for Rutgers since the 2013 season.